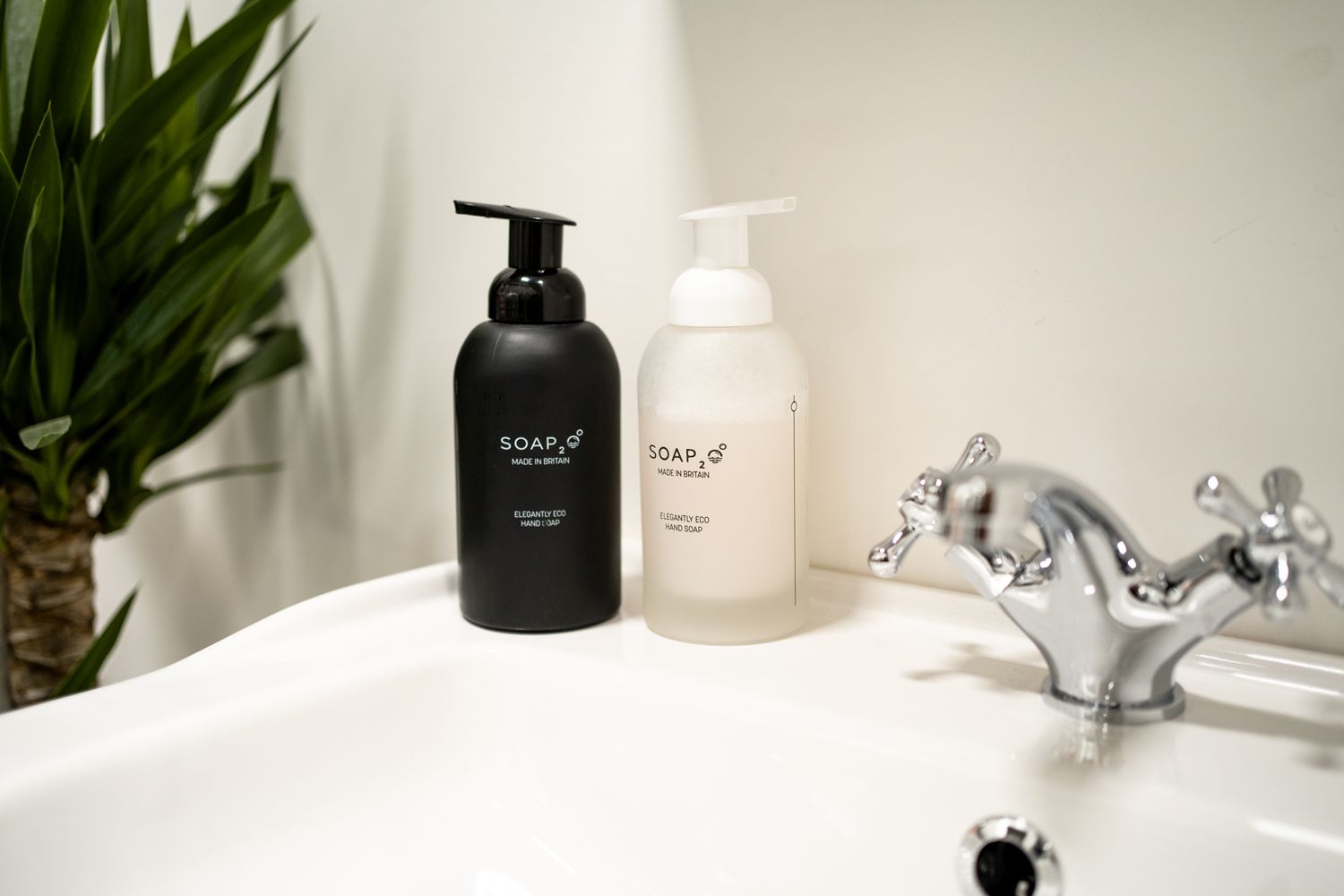 Hand care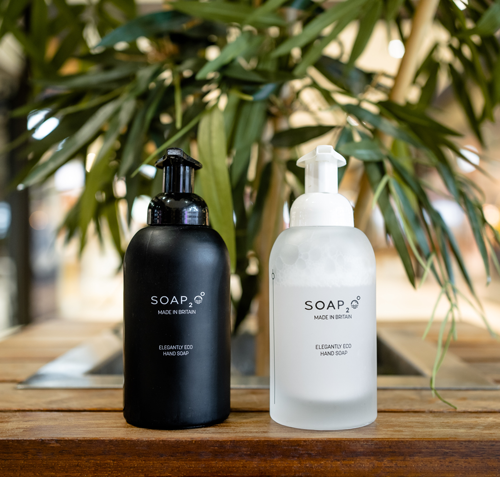 Eco hand soap
The elegant eco-friendly hand soap bottles are available in midnight black and porcelain white. The bottles are made of frosted glass and refillable to ensure the quality and perfect feel of Soap2o hand soap. Simply add a sachet of soap, fill the bottle with water and watch the magic happen.
---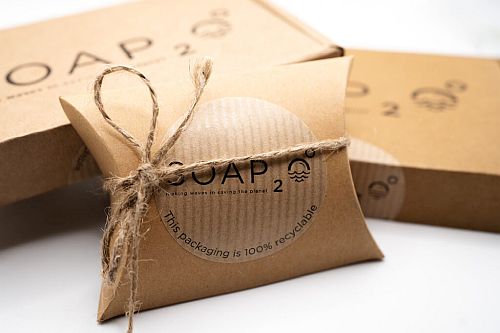 SOAP₂O soluble soap sachets are an effective soluble soap solution that is designed to clean and moisturize hands. Natural beautiful pomegranate fragrance and all packaged in 100% recyclable packaging. Our dissolvable sachets come in packs of 12 or 18 depending on whether you want 1000ml or 350ml of dissolvable soap.
---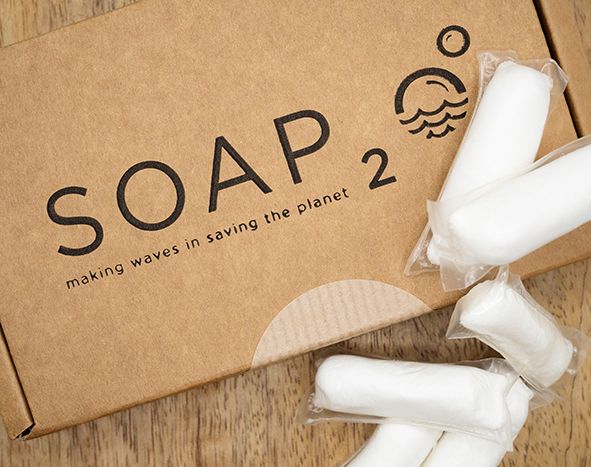 Benefits and features
Waste-free hand washing with SOAP₂O refillable hand soap. No need to worry about the environment as these soap pouches come in waste-free/eco-friendly packaging!
Pomegranate and cranberry
Organic
Biodegradable
No plastic
Dissolves in 5 to 10 minutes
---
---
INTERESTED IN LEARNING MORE?
---
---
Our products