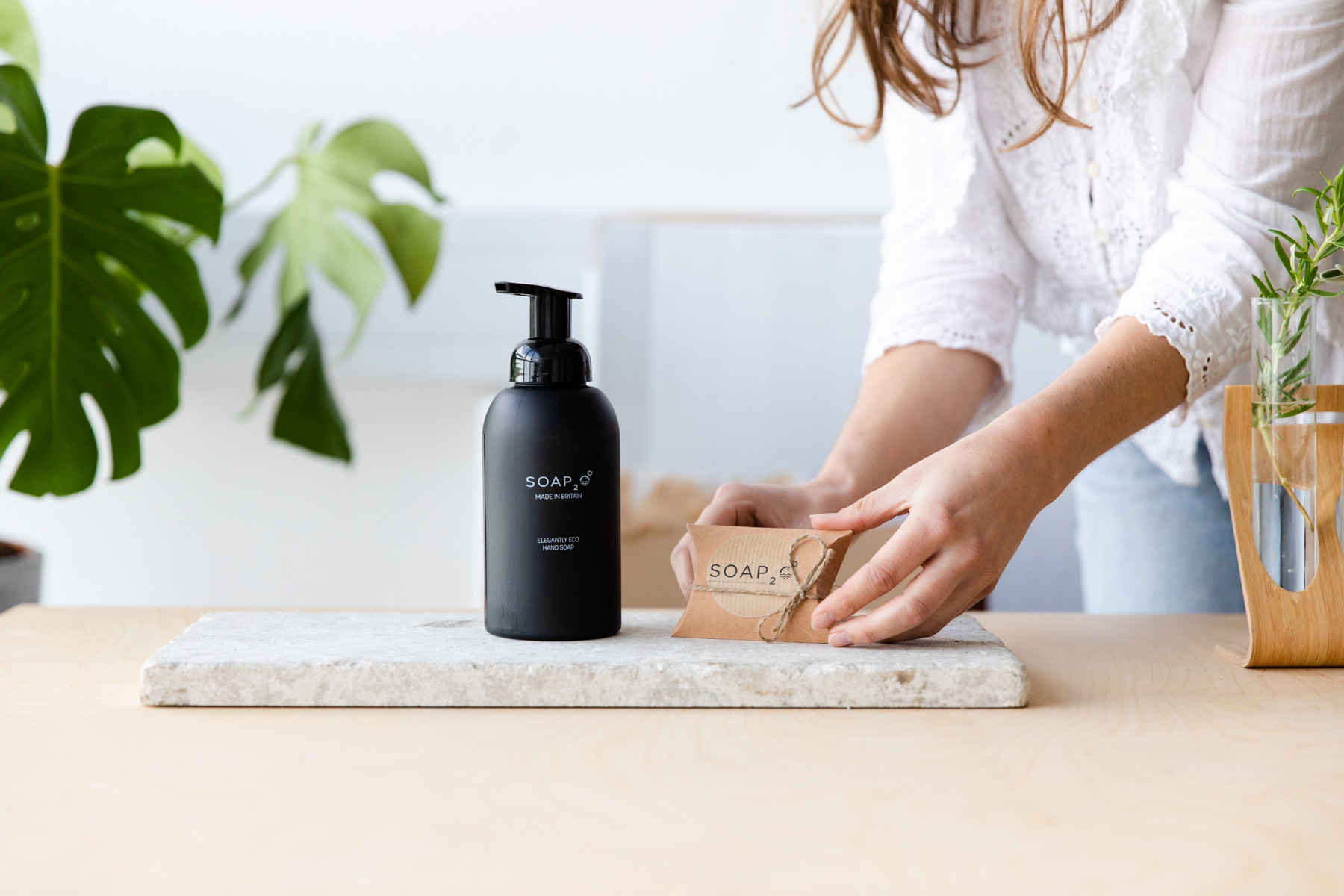 THE WORLD'S MOST SUSTAINABLE HAND SOAP
Products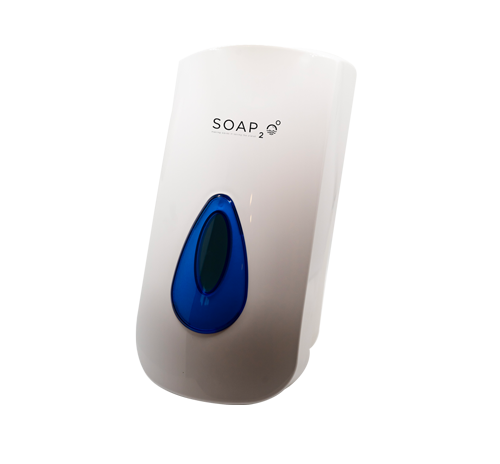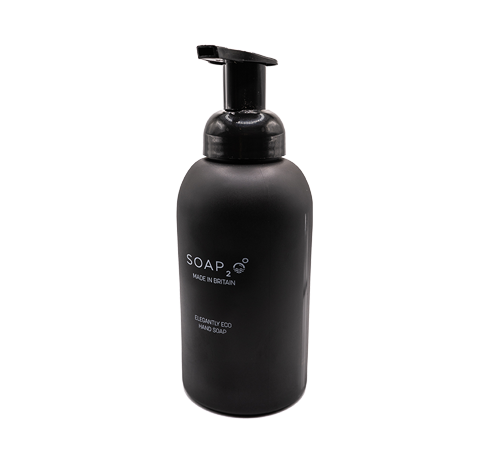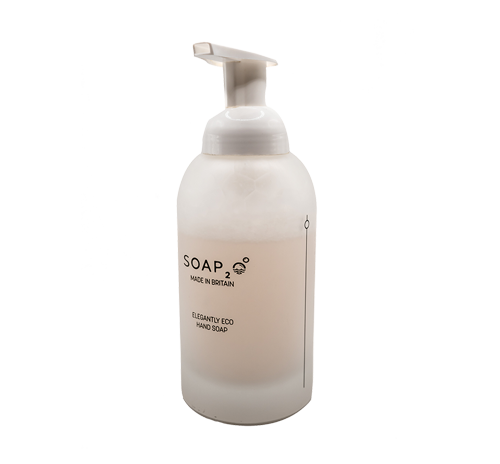 Our mission
Our mission at SOAP₂O is to create disruptive innovation and change the soap industry as we know it. We don't want to continue to mass produce single-use plastics, which is why we came up with a plastic-free solution to completely eliminate it from our soap products.
SOAP₂O products are packaged in water-soluble PVA film. There is no waste for the customer to throw away and the packaging is 100% recyclable. 1 | Add
water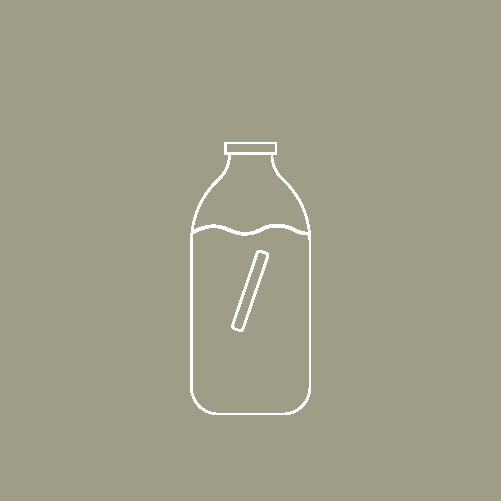 2 | Insert pocket
into the water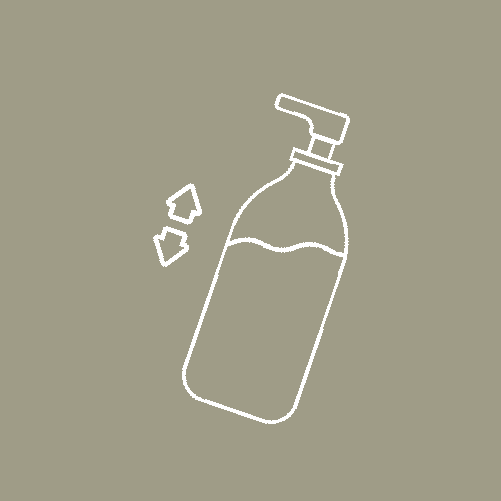 3 | Shake and wait 30 seconds 4 | Ready
for use
---
WE ARE MAKING CHANGES TO SAVE THE PLANET
---
Why us?
Slide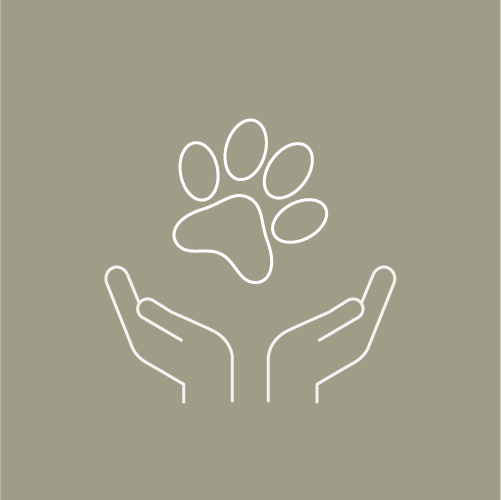 We do not test on animals, never have, and never will.
Slide SOAP₂O biodegradable pouches have been designed so that the pouch can be easily inserted into bottles. This ensures that there is minimal risk of the concentrate coming into contact with the user's skin or eyes. No manual handling is required when using or moving the products before adding water. The dosage is always correct, meaning that the active ingredients in the sachets will perform at optimum levels and the cost is fully controlled.
Slide Reduce storage requirements
SOAP₂O products can significantly reduce the need for storage space. To put this into perspective... in terms of distribution, there are 36,000 litres of soap on just one SOAP₂O pallet. So in terms of storage, one of our SOAP₂O bag boxes (15cm x 9cm) holds 12 bags, which equates to 12 litres of hand soap, making it an ideal product for any size cupboard. With Soap2o you can hold 12 litres of hand soap in just one hand.
Slide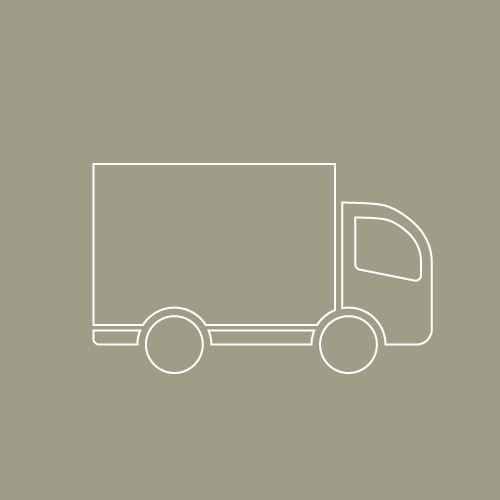 Just one pallet can hold 36,000 bags, so a delivery is only needed once every 6 months. Compare this to regular soap - this would need to be delivered once a week. Therefore, the transport needed is less frequent and costs are reduced. Costs are also reduced as the load is lighter due to zero water transport.
Slide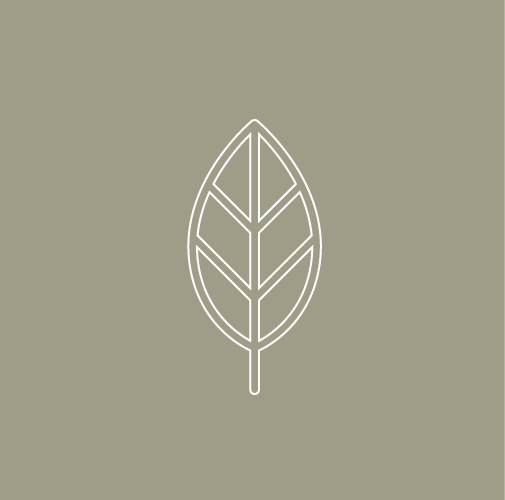 Our SOAP₂O manufacturers are certified by the Vegan Society, which means our products meet the highest standards.
Slide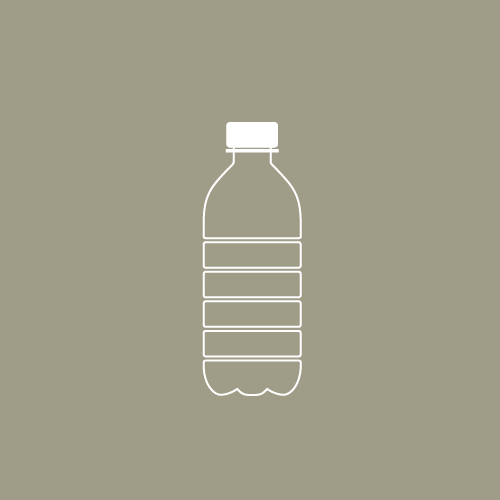 All our products are made from PVA (polyvinyl alcohol film) which dissolves instantly when added to water. Since there are no single-use plastics in any part of the SOAP₂O packaging or product, no microplastics are deposited into our water system, making SOAP₂O a 100% eco-friendly product.
Slide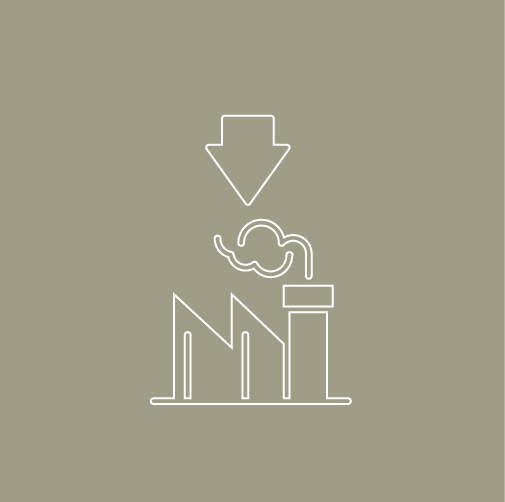 Reduce your carbon footprint
The journey of SOAP₂O products ends at the customer's end when the sachet is inserted into the water in the dispenser or bottle. There is no waste product, container or cartridge to dispose of in a landfill.
Slide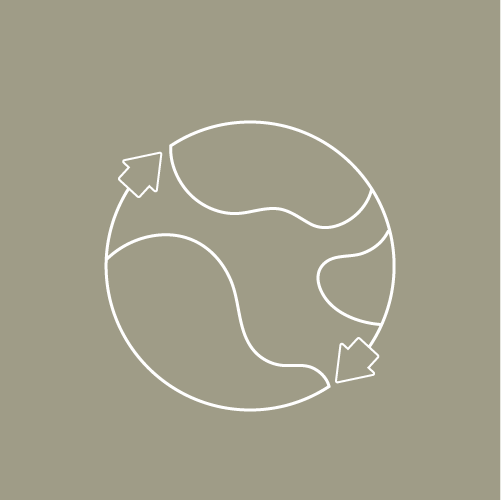 SOAP₂O was born from the idea to reduce and (ultimately) eliminate unnecessary single-use plastics from the world of soap. This principle is adopted throughout our business model, from product, packaging to delivery. Acting with the environment in mind is key for SOAP₂O.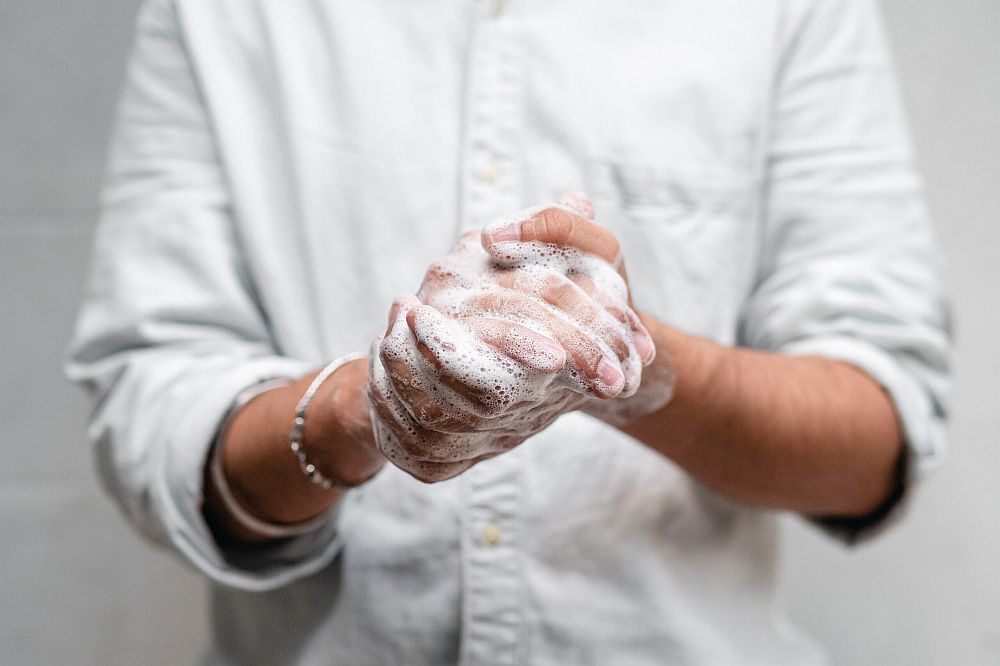 Our story
At SOAP₂O, respect for the environment comes first. We strive to reduce the amount of single-use plastics in the soap industry and have the least negative impact on our planet.
---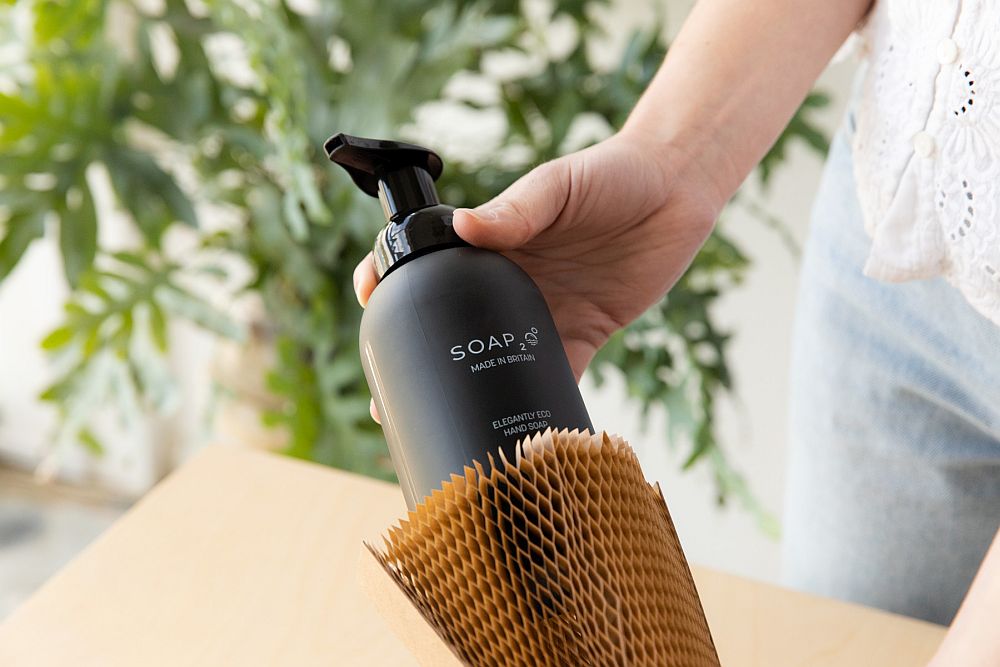 SOAP₂O & Flexi-Hex®
SOAP₂O aims to reduce the amount of single-use plastics in the soap industry. The SOAP₂O team needed to find an alternative solution to traditional air cushion or bubble wrap packaging to ensure that the sleek eco-friendly bottles are protected in transit without harming the environment. This is where Flexi-Hex® comes in.
---