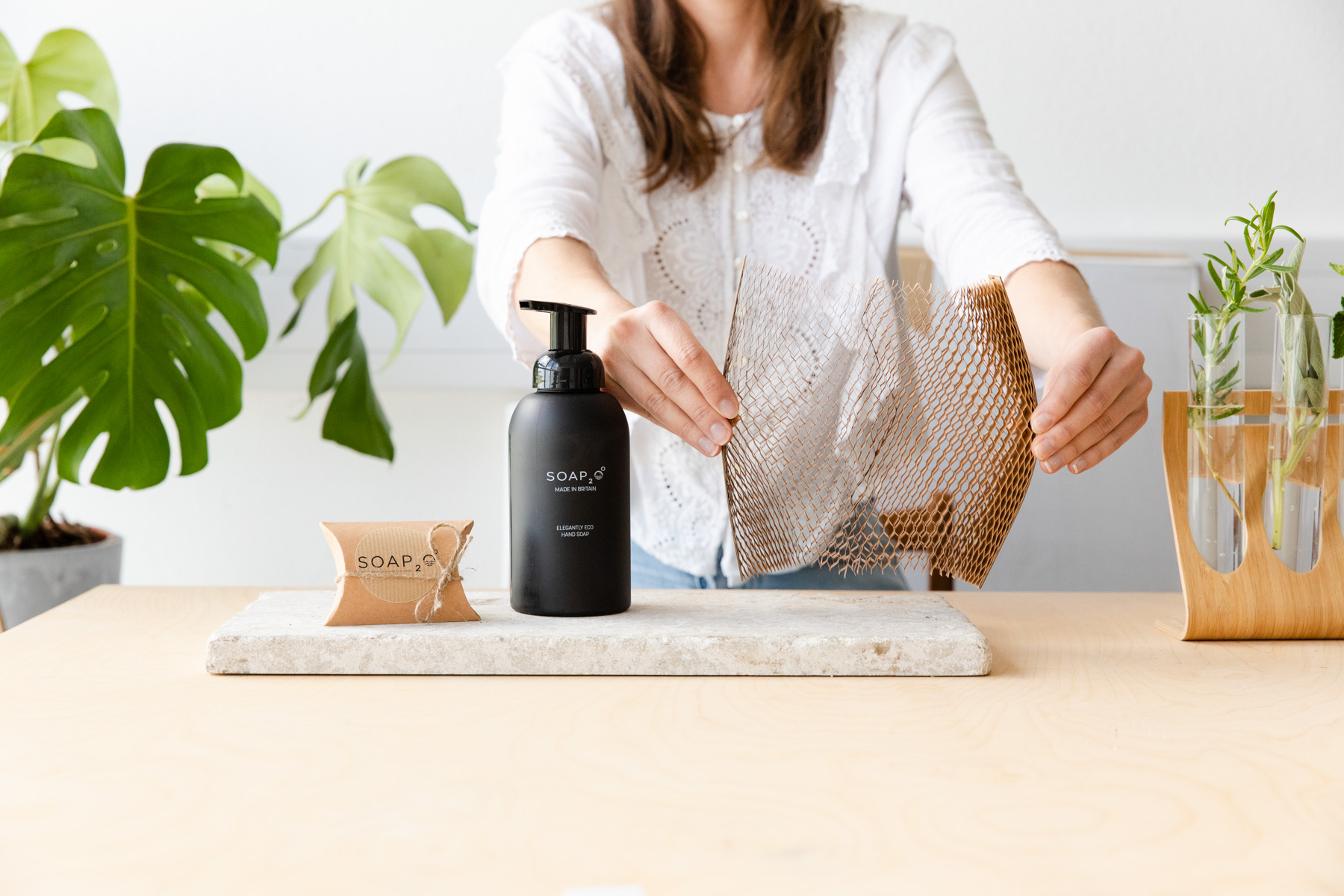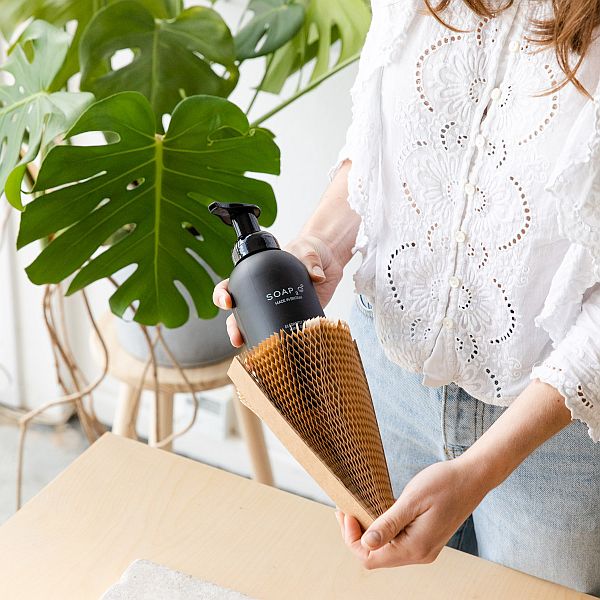 SOAP₂O aims to reduce the amount of single-use plastics in the soap industry. The SOAP₂O team needed to find an alternative solution to traditional air cushion or bubble wrap packaging to ensure that the sleek eco-friendly bottles are protected in transit without harming the environment. This is where Flexi-Hex® comes in.
Flexi-Hex was the best fit for our concept because its biodegradable Flexi-Hex Air sleeves provide a premium alternative to the highest quality plastics, yet protect our sleek eco-friendly bottles in transit.
---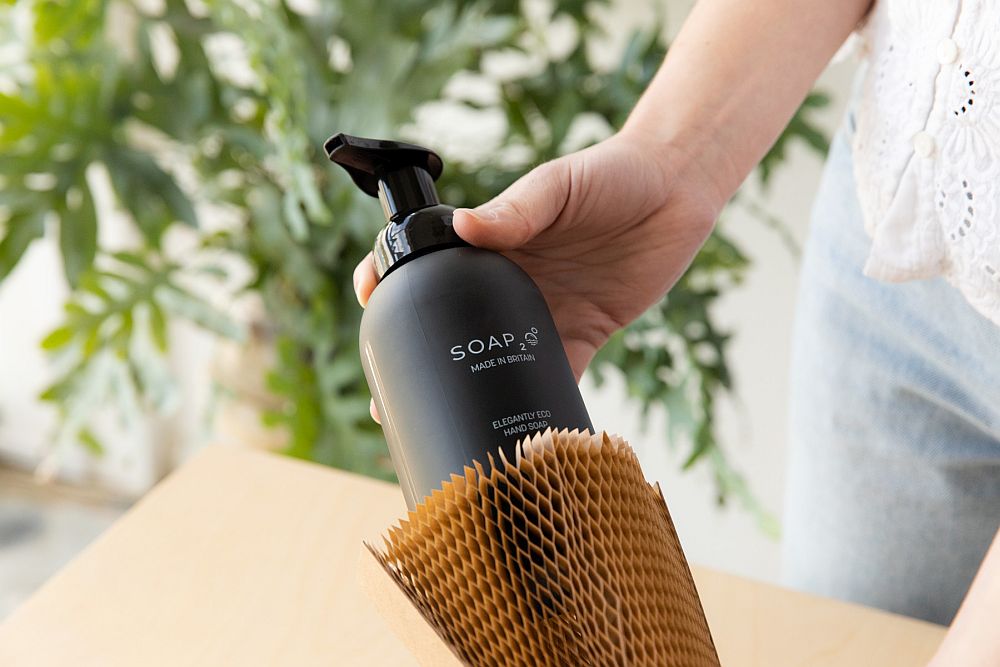 Flexi-Hex share the same idea as we do at SOAP₂O with key pillars that connect us:
Remove plastics
Sustainability
Create waves of change
Smaller footprints
Consideration for our planet
Working with like-minded individuals and companies ensures that all of our SOAP₂O products have minimal impact on the environment. As Flexi-Hex is a carbon neutral company, we can't think of a better supplier to partner with. The products look great and are environmentally friendly.
---